New Sword 3
Producing a Katana style mount
This sword is already reserved, but we will report the progressing on each of stages.

Blade



blade length 70.8cm

The fittings are selected.
Fuchi and kashira are theme of plovers on the sea. Menuki are sea shells.



Tsuba "Naoaki"



2014 May
The silver habaki is made out.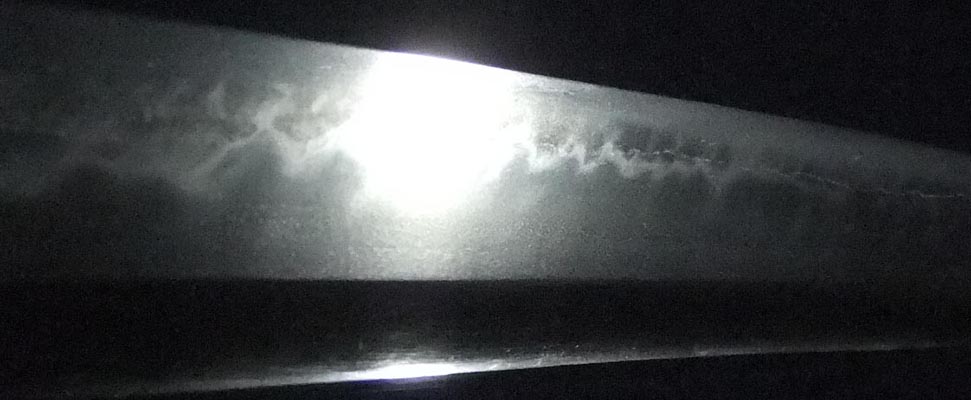 The shaping work is on the stage of Kaisei stone.


The blade and fittings are brought to the scabbard maker to make the wood base of mount.

2014 June
The wood base of mount is made out.

Home > Catalogue > New Sword3