Sword mount 7

Blade: tachi "Keiun Naohiro"



blade length 73.7cm

Katana style mount




The ray skin is hardened with black lacquer (urushi),and so is the silk cord on the handle.
The handle lenght is 25cm.




The tsuba is steel made by the present smith Nobuchika.
Five Sanskrit letters are cut out. They are simbol of five buddhas. It is a copy of an old tsuba from the Nambokucho period (14th century). The original tsuba was a tsuba for tachi mount, so the design was upsidedown for katana tsuba. Then the tang hole was reshaped to fit with katana mount. (=> Nobuchika)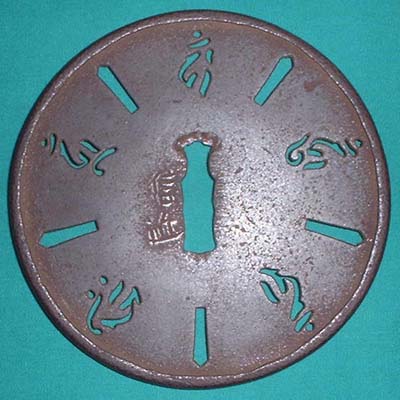 9.4cm x 9.4cm, thickness of the plate 2mm, at the rim 4mm.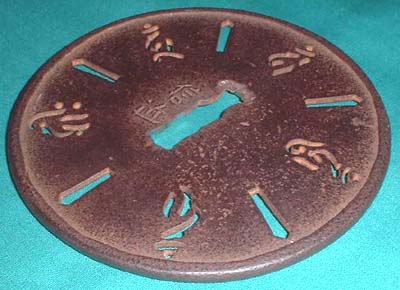 The menuki is a kind of Buddhish tool "Sanko". It is a modern produce made of brown bronze.
The fuchi is old one made of brown copper (yamagane).




On the whole, this mount design is simple and powerful that can illustrate a samurai spirit in the Muromachi period (15-16th century).



Home > Information, Sword Mount > Samples of Sword Mount > 7