Sword Mount 10

Blade: ken (symmetric double edged blade) "Keiun"



blade length 25.2cm

Habaki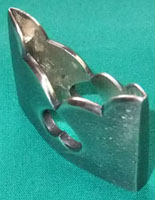 Mount: a kind of Aikuchi style mount
The both handle and scabbard are painted with black urushi lacquer. All the metal fittings are newly made as Usagiya original.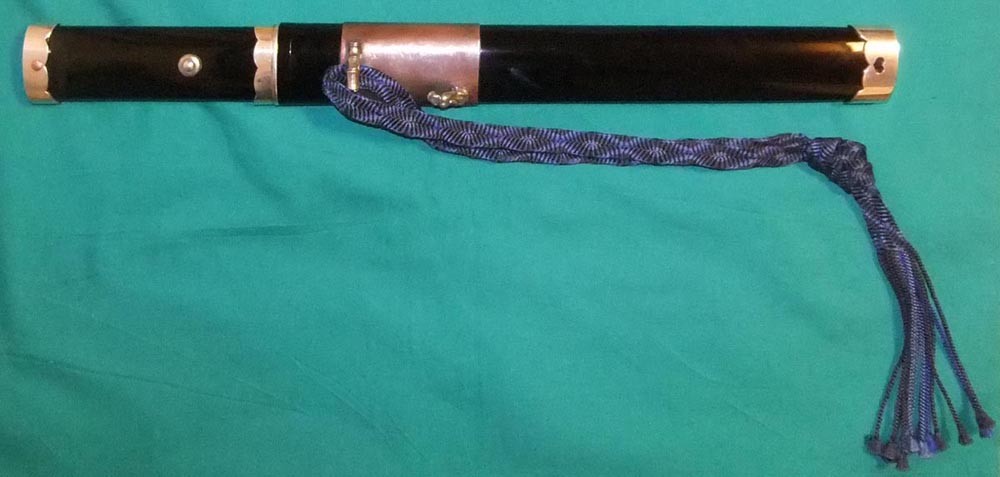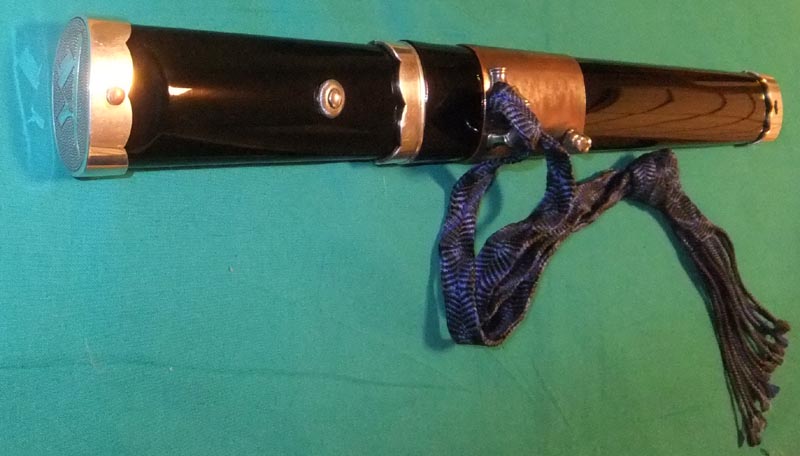 The pin and washer set with a small string on the reverse side.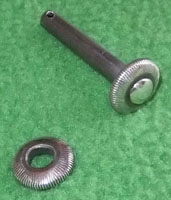 The ring for cord and the hook are shaped as bamboo and tiger, and they are settled on the copper tube.

Home > Information, Sword Mount > Samples of Sword Mount > 10