Set of Tools for Tight Handle
(New lot has come from the craftsman.)


2,200.yen + Postage

Tools to stick out the tang from tight handle. The hammer is 21.5cm long.
The hammer and the tool for koshirae are made of mongoliane oak. The tool for shirasaya is a white wood, but we don't know the tree.

For shirasaya.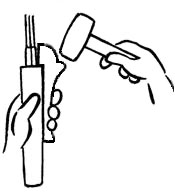 For koshirae.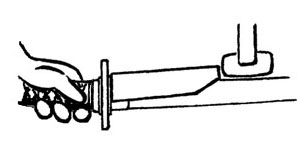 The postage by regular airmail;
600.yen for Asia.
750.yen for Oceania, Europe, North America.
1,000.yen for Africa, South America.
Home > Catalogue > Tools for tight handle